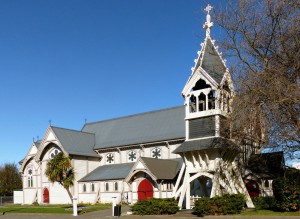 St Michael's Church School lives within the St Michael's Parish. Families who join the school are very welcome and encouraged to join in the life of the Parish Church of St Michael and All Angels. Feel free to come in to enjoy the beauty and quiet of the church anytime.Whilst we realise that some families will already have their own parish and faith affiliation, if you are part of this school St Michael's is also your church. (
http://www.chchstmichaels.org.nz/
) This means that you are welcome to ask for the ministry of the Church, and to attend the worship of the Church at any time. All children at the school are welcome to join Children's Church on Sundays, and to enrol in the Young Voices programme. Year 7 and 8's are welcome to join the Youth Group.(
http://www.chchstmichaels.org.nz/services-and-activities/childrens-sunday-school-and-youth-club/
)
The Church's ministry involves helping and supporting people through good times and bad. The pastoral support of the School Chaplain, is available, in confidence, to all school families. The Chaplain is assisted by Alice Bates and Shaun Graveston who also work with the children.
The Church is also frequently used for weddings and funerals, and we welcome enquiries for Baptism. (http://www.chchstmichaels.org.nz/contact-2/)
St Michael's is a place with a story that goes back to the beginning of Christchurch. As children learn they are surrounded by the beauty, heritage and tradition at St Michael's. The purpose of the school is education with a Moral Compass so that children develop character as they learn. The church provides the Christian anchor for this character, and we welcome your involvement.