Thrive Academy – Unleashing Potential
The layout for the Thrive Academy is:
3.00pm                        Traditional school will finish for all students
3.15pm                          The bell will ring for afternoon tea for all students either in the Academy workshops or After School Care.
3.30 – 4.30pm             Academy workshops in operation
4.30 – 5.30pm             After School Care available if required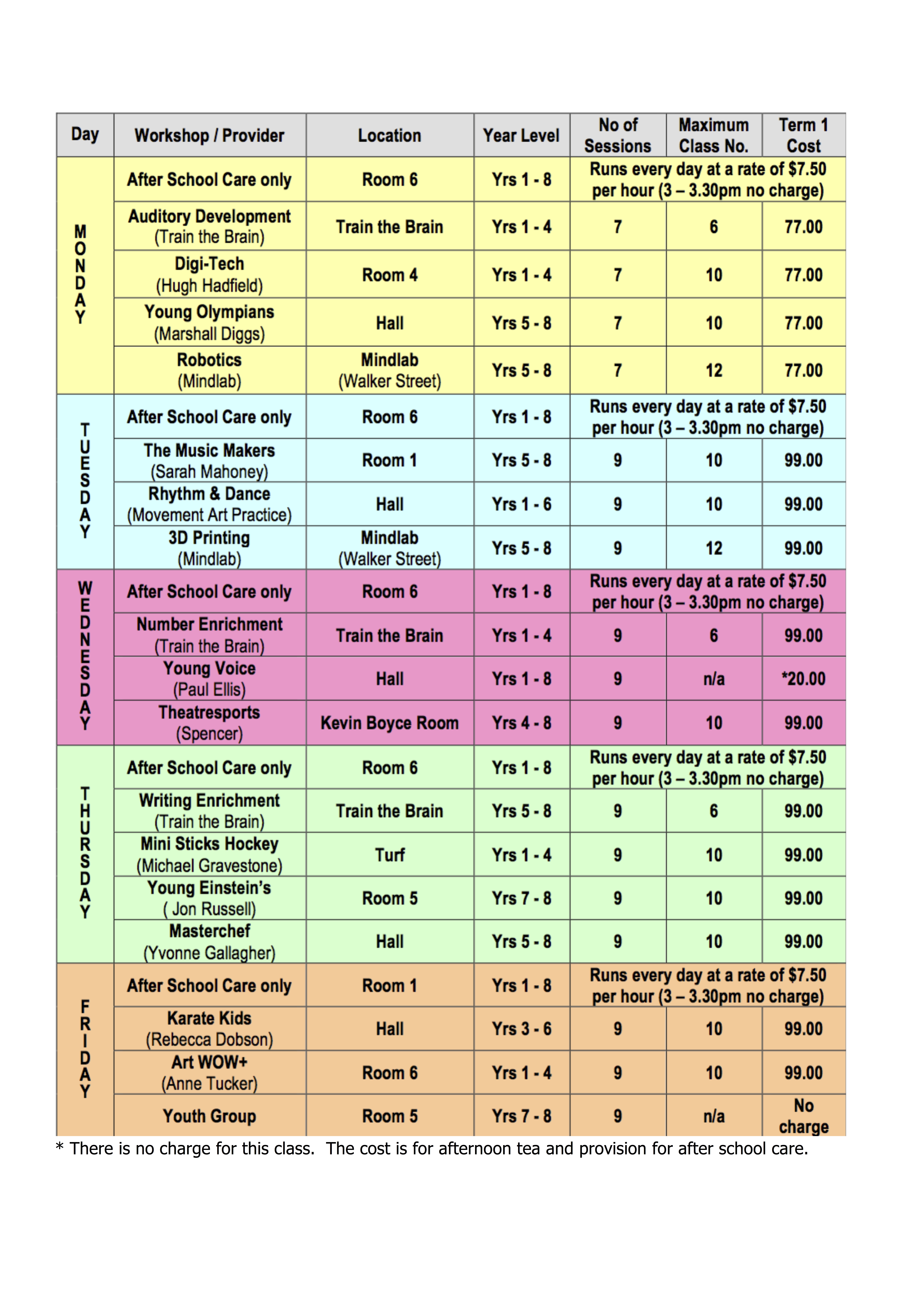 Other information:
Pricing is based on 9 workshops per term.
Academy workshop costs will be added to the first Sundry invoice of the Term. A workshop is a complete 'term' package. There will be no refunds for classes missed due to student absences.
Only students enrolled in a workshop can attend. A roll will be taken at the commencement of each workshop.
All classes with the exception of Mindlab will be held at St Michael's.  Mindlab is a short walk from the school and a staff member will accompany the children for the duration of the workshop.
Materials and equipment are provided.
Afternoon tea is provided for all students attending After School Care and the Academy workshops.
After School Care is available free of charge until 5.30pm for students attending Academy workshops.
Numbers are limited in each workshop. Bookings will be allocated on a first in first served basis. Regular updates of numbers booked for each session will be provided.
For Terms 2-4 priority will be given to students who attended the previous term.