Sport at our heart
With the spectacular facilities of Hagley Park only two blocks away, the children of St Michael's are spoilt for sporting choice – and facilities! And we can't wait for the new Metro Sports Facility to open across the road!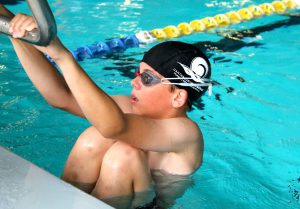 St Michael's has a full sporting programme, focusing on both individual skill acquisition and team participation.
The Physical Education programme in Years 1-8 focuses on skill acquisition, balance, agility and body management, motor skills and conduct. As children develop the key skills appropriate for their age, they are introduced to a range of formal and information sports, games and activities. As an essential component within St Michael's tradition of preparation, the PE programme introduces pupils to some of the wider range of sports which will be on offer at secondary school.
The school has championships in swimming, cross-country and athletics, and from these events pupils are selected to compete in the Independent Schools' Zone championships. Success at Zones can result in qualification for the Canterbury Primary Schools' championships. Pupils also compete in the winter tournament and gymnastics events.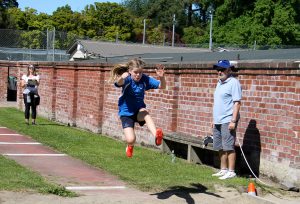 Hockey has always had a strong base in the school. On Saturday mornings, a significant number of pupils play for the Avon St Michael's Junior Hockey Club, and for several other clubs in the Canterbury Hockey Association competitions. Principal Penny Tattershaw runs an after-school hockey skills programme in Term 1 on the school's mini-turf to introduce young players to the games.
Also at the weekends throughout the year, a number of pupils play the main sporting codes for their local clubs, using this as an opportunity to keep in touch with friends in their local area.  
In the summer, focus turns to athletics, cricket and tennis, as we make the most of the nearby facilities in Hagley Park. During the year, the school participates in a two week-long blocks of daily swimming lessons at QEII Taiora.