The School's prime aim, from a Cultural perspective, is to develop a pupil's ability to speak, sing, play and act in front of an audience. The School provides regular opportunities, in pursuit of excellence, for all pupils to audition for roles in: four choirs, the orchestra and biennial concerts/productions.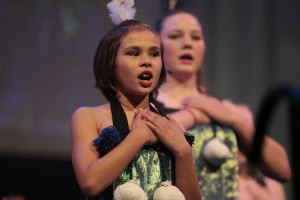 Our pupils have also gained selection in the special choirs and groups in the Christchurch Primary Schools' Music Festival. Pupils have participated and feature in: Kapahaka Cultural Festivals, House Music, House Speech and Poetry, and Debating.
We have a number of Itinerant music teachers providing individual tuition in:
Violin
Piano
Guitar
Cello
Flute
Recorder
Brass
Furthermore, as part of the Thrive Academy, all students are welcome to join our Young Voices choir under the expert leadership of Mr. Paul Ellis, and if your student would rather explore their dramatic side, Year 4-8 students have the opportunity to participate in a Theatre Sports.