A rich cultural heritage
Located in the heart of the city, St Michael's has a spectacular extended cultural campus: today, the Art Gallery; tomorrow, the Museum; next week, the Isaac Theatre Royal or Town Hall…
Art

Specialist Art lessons are enjoyed weekly by Year 3-8 pupils in the school's large dedicated Art studio. Year 1 & 2 pupils enjoy Art within their classrooms as part of their Topic units. Our curriculum considers a variety of media, art history and artistic styles, and benefits greatly from our easy access to the Art Gallery and Tūranga, the Central Library, and their excellent education programmes.
Music
In Years 1-2 Music is taught within the classroom. Year 3-8 pupils have two periods of specialist Class Music each week.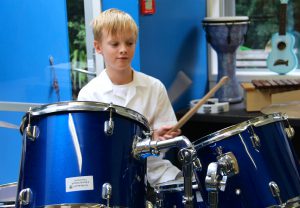 In addition, many pupils participate in our co-curricular music programmes. Some of the city's most respected musicians teach on site, offering a wide range of instrumental and singing tuition to over half of our pupils. The Stage Band and Orchestra rehearse weekly, and perform at major events, while smaller ensembles are formed to suit players' ability and function.
As a church school founded over 170 years ago,               St Michael's has a long-standing tradition of choral music, and has two formal choirs, one secular and one church. Additional choirs are formed for major events and services throughout the year. Year 5 & 6 pupils also participate in the massed choir at the Christchurch Schools' Music Festival. 
Our regular St Michael's 360˚ concerts showcase class and ensemble music and choral programmes, whilst the annual House Music competition is a celebration of individual music and singing.
Drama
A significant number of pupils take itinerant speech & drama lessons each week, and some choose to take exams. House competitions are held in Poetry Reading for all pupils, and in English Speaking for Years 5-8.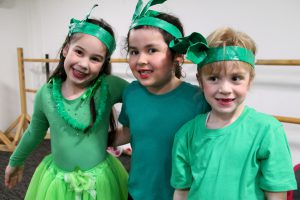 Musical productions see the whole school on stage, combining pupils' musical and dramatic talents, and unearthing the wealth of hidden parental and grandparental skills in costuming, scenery and make-up!
The Senior Theatre Club attends suitable professional and school productions throughout the year. As well as gaining a great appreciation of theatre in general, the secondary school shows offer our senior pupils a glimpse of the cultural opportunities they will have when they leave St Michael's.
Kapa Haka
Pupils in the Junior years learn kapa haka, a powerful combination of waiata (song), haka and dance. The kapa haka group performs at major events during the year.