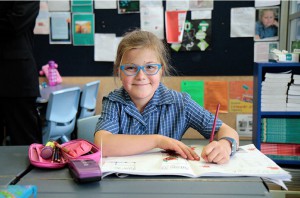 A strong emphasis is placed on each pupil's academic development and indeed is our School's 'core business' and first priority. The basis for our teaching is the New Zealand curriculum prescribed by the Ministry of Education, with adaptations, to meet the needs of our St Michael's students. High standards are maintained in all subjects, with a prioritising of each pupil's development in literacy and numeracy. All pupils pursue a Te Reo Maori language programme.
Parents receive ongoing and regular reporting of their child's/children's progress, using effort assessments, interviews (twice per year) and half yearly formal reporting. These mid and end of year reports also include each pupil's assessment for the NZ National Standards in: Mathematics, Reading and Writing.
St Michael's Church School has a history of academic achievement and distinction:
Well-documented and purposefully implemented programmes for Year 1-8 classes.
Full coverage of the New Zealand Curriculum, with enrichment activities in core subjects.
National Standards: Implemented 2010
Regular reporting to parents of pupils' effort and subsequent progress.
Merit and Honours' card system to endorse and reward pupil performance.
ICAS Examinations.
Science Fair Canterbury Westland Awards.
Mathletics and Cantamaths.